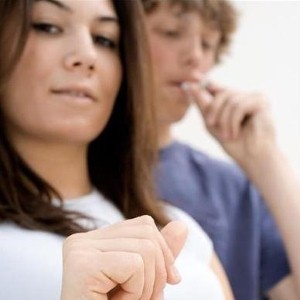 Fathers may think their child is learning about responsibility and hard work from their after-school job, but new research suggests they may want to think again.
A study published in the American Journal of Preventive Medicine found that 10-year-olds who worked were more likely to drink alcohol, use marijuana and get into fights than their non-working peers.
Researchers from the RAND Corporation surveyed more than 5,000 fifth-graders in three cities about whether or not they worked, the type of job they did and how many hours they worked.
They found that more than one in five kids interviewed reported having a job, which usually took up no more than two hours per week. Yard work and babysitting were the most commonly reported jobs.
The scientists then went on to ask the kids about "delinquent behavior" and found that children who worked were more than twice as likely to use tobacco, 1.7 times more likely to drink and three times more likely to smoke marijuana.
Responding to the results, experts emphasized that good parenting skills and supervision can go a long way toward helping children avoid these bad habits.