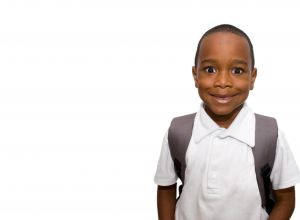 It's upon us. If your child isn't going back to school the week before Labor Day, he or she will be starting up likely the Tuesday after.

Now is the time parents can make a few resolutions to get the first morning off right and try to head off some familiar headaches. Here are a few GreatDad tips that we're commiting to this year:
Agree on clothes the night before. Imagine a morning that doesn't start out with a fight about what to wear. Changed minds ("fickleness, thy name is woman") will happen, but most mornings will be fine.
Get them to bed on time. Tell them bedtime is 9 and get them in it at 8:30. Easier said than done, but getting a good night's sleep is key for growing bodies and avoiding morning stress. If you let them stay up late on Fridays, remember that Monday will be that much harder. Like so much in parenting, consistency makes everything easier.
Get them up with 15 minutes to spare. Then when you give them a second call, you won't already be late and they can hop into the clothes they've picked.