When you were a kid, didn't you dream of the kind of house and life you would have when you had the means and liberty to run your life. Certainly, there would be more trips to the amusement park, more movies, and plenty more ice cream. I also fantasized about kid stuff I wanted in a house. No grownup wood paneling and fluffy pillows for me. I wanted fire poles and hidden doors and secret passageways.
Surprisingly, if you are renovating a house, or building one from scratch, there is precious little to help provide ideas for that kind of house. All architecture, design, and building appears to be dominated by practical women who want order more than they want screams of delight. Who said houses have to be boxes fit for a Noel Coward play. Some of us grew up along the way, but that doesn't mean we can't have fun, or at least create a space for our kids to have fun.
In that vein, here are a few ideas I've pulled together of ideas that your kids would be excited to find in a new house. And pox on the person who says that features don't pay back in selling price. They may not "pay back" exactly, but features sell everything, from razors, to cars all the way to big houses.
1. Roof turret: Imagine a small bubble or space that allows one or two people to sit and look at view from roof from the unimpeded area of one corner of the house. This could be a solitary space, or with a view to the heavens, a place for star-gazing.
2. Mystery house. Take a gander at this article in the New York Times on a large apartment that was designed to integrate a mystery.
4. Put in a climbing wall!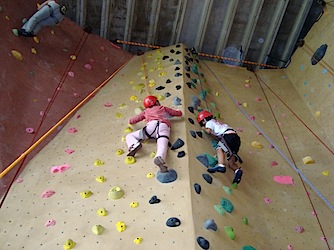 5. Hidden doors and cozy spaces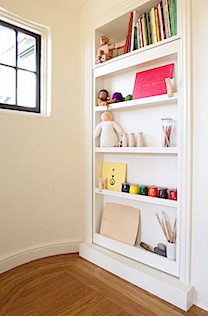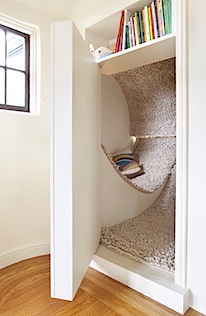 (courtesy of www.SiolStudios.com)

6. Built-in play areas and theatre spaces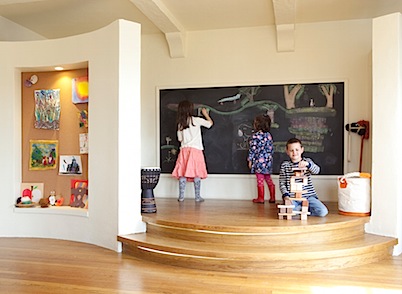 (courtesy of www.SiolStudios.com)

7. Miniature golf course putting green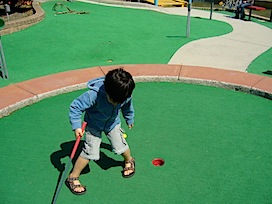 8. Stairs integrated with a slide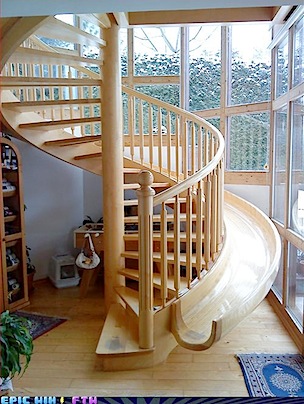 Other cool stair ideas at ideas at www.czubasteelworks.com
Also, check out Todd Davis' new book,
Handy Dad, with lots of fun home and play projects that will make kids smile.

Todd's book features ideas like these, but also plans on how to make them yourself, like Treehouses,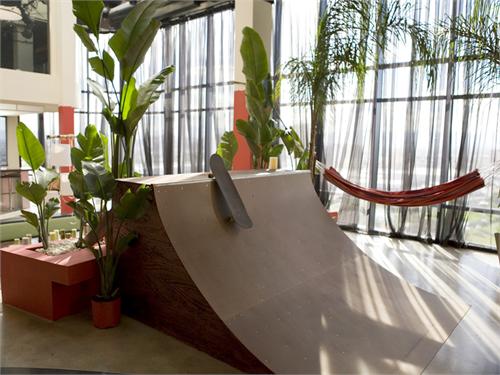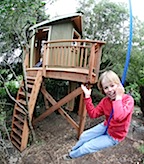 Please add your own ideas. When I went looking for ideas like this, I found very little, but there must be designers out there making spectacular living spaces for kids, and the kid in all of us.