For the iPad lover in your life, here are some things that should be on his or her wish list:
1. SuiteGear Kit from Bracketron – this is just a simple package for protecting the iPad. It comes with a protective case that fits on the back of the iPad, as well as cleaning fluid, a microfiber cleaning cloth, and a stylus. A stylus is really handy if you need to present or show things on your iPad and don't want it to be covered with fingerprints. Price right now is $9.99 (50% off MSRP!) on Amazon, making this a perfect companion gift if an iPad is already going in the stocking.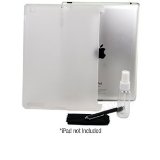 2.
Verbatim Bluetooth Mobile Keyboard
– We've reviewed this keyboard separately, but find, with a little use, that it works very well as a portable companion to the iPad. Prices on this have also gone down dramatically, and you can find them for less than $50 on Amazon.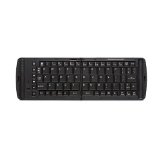 3. Style-iT 2-in 1 Stylus – Another stylus from Braketron, but this one includes a pen. These styli come in bright, fashionable colors and brighten up a desk, again if you need to keep paw prints off your screen. Around $16 on Amazon.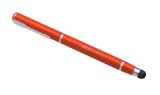 4. Fling Game Controller – If you play a lot of games on your iPad, or even just have an addiction to Angry Birds, you need a little helper. The Fling Game Controller will give you an edge. It's just a little piece of carefully designed plastic, but it gives you an edge because you have more control, but also because you keep your fingers on the controls even when you're looking elsewhere. At $19.95, it makes a good stocking stuffer.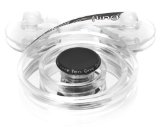 5. Toddy Cloth – The Toddy Cloths are brightly designed microfiber screen cleaners that are treated with a microbial shield that is supposed to help keep your iPad bacteria free. I don't know about that, but they do have nice designs and are a good replacement for the hospital blue cloth that came with your bottle of iKlear. The only reason to really have one of these though is if you need to show things on your iPad. There's nothing that makes a bad impression faster than handing someone your greasy, oily iPad. Actually, everyone's iPad is greasy and oily, but no one like's someone else's greasy oily. The Toddy Cloth elegantly takes care of that.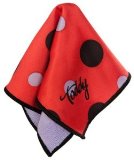 6.
REV360 for iPad & iPad 2 (formerly known as the Handstand)
– If your iPad lover needs to hold on to his iPad for long periods, at trade shows, for example, he needs a REV360. The REV360 is an iPad holder that makes it easy to hold an iPad in your outstretched hand for long periods. Swing your arm around, and the iPad stays put and is far safer than if you have to juggle it or stick it under your arm while talking.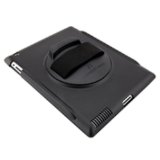 7. The
and
Ringo System – Both of these systems are designed to display or mount an iPad in a car or to a wall or cabinet. They allow you to easily affix the iPad in different situations, while making it easy to remove and take with you. The solution doesn't come cheap though. Expect to pay over $100 for a starter kit. If your iPad lover needs this type of thing though, these are well-designed solutions that work.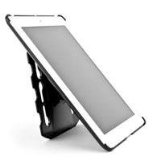 Each i-device spawns thousands of accessories and cases. IPad users don't need all of them, but some are certainly more fun or useful to have and make the i-device that much more useful.
GreatDad.com Review Policy: The featured product for this review was provided to us, at no cost, by the manufacturer or representing PR agency for the sole purpose of product testing. We do not accept monetary compensation for reviewing or writing about products. We only review products that we have personally tested and used in our own homes, and all opinions expressed are our own.