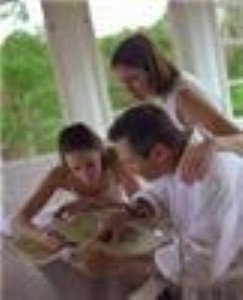 Though the economy and the housing market may fluctuate, one thing in society will always remain the same: a teenager's desire to look as trendy as possible.
However, because some designer clothes, which may be featured on popular teen-oriented dramas on television, can be expensive, a father will have to use his parenting skills to find great deals on clothes.
And unfortunately for some teenagers, Target is not an option.
Instead, fathers may want to try consignment shops, an establishment where people can sell or buy designer or high quality clothes. Think it's a thrift store? It's not.
Consignment shops are usually very picky about what they purchase, where as thrift stores will essentially take almost everything.
Michelle Vandermerwe, who owns a consignment shop in Florida, told WBTW-13 the people who enter her store "definitely" get more for their money.
"A shirt from White House Black Market would probably be about 50 or 60 bucks and you can come in here and get it for $12 to $14," said Vandermerwe.
Bargain hunting may also be a good opportunity for fathers to teach their children about money management skills, which may prove useful when they are older.