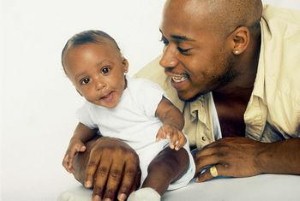 In an effort to increase home safety for infants and toddlers, the Home Safety Council has released some reminders for first-time fathers about the important parenting skill of keeping their children safe in the house.
While the council found nearly all parents said it was important to create a safe home for their new child, nine out of 10 didn't implement safety measures for their child's wellbeing.
"Keeping their children safe is the number one job of parents, and it starts even before the baby is born," said Meri-K Appy, president of the Home Safety Council. "Making a safe home for your little one doesn't take very much time or cost too much."
One of the ways to do this is to keep your baby safe while they sleep. The council has found some new parents put their babies in cribs with choking hazards such as blankets, bumpers and stuffed animals.
Instead, the council recommends putting babies on their backs in the crib and to keep pillows and toys out of the crib. Also, fathers are advised not to hang anything over the crib, not matter how "cool" it may look.
Also employing a baby monitor can provide another level of safety for fathers and their children.