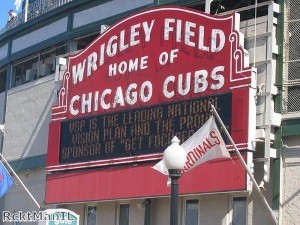 Ryan Dempster, a pitcher for the Chicago Cubs, recently opened up to the Chicago Tribune about his new-born daughter and her fight with DiGeorge Syndrome.
In the interview, the professional baseball player admitted that the experience has "been rougher than anything I can imagine."
The syndrome is caused by a large deletion from chromosome 22, which means that Riley, who is now 10 weeks old, was born without the ability to swallow or digest food. What made matters worse for Dempster was having all this happen while he was on the road with the team.
"April was as miserable as I've ever been, being away from my wife, my son, and my daughter's in a hospital and she's never seen the outside of anything except an ambulance ride to and from the airport to get medically transported from Arizona to Children's in Chicago," Dempster told the tribune.
Riley currently uses a feeding tube and is under 24-hour care. Despite the seemingly overwhelming situation, Dempster said he and his wife Jenny consider themselves lucky.
"Some kids' parents don't find out till they're two years old, and they're making up for lost ground, whereas with us, we can take the early steps to help do whatever we can for Riley's future," Dempster said.