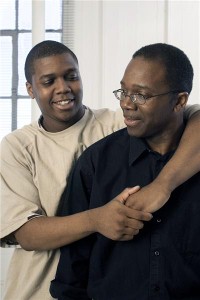 One of the hardest parenting skill a father must develop may be how to discipline his child when they act out or engage in improper behavior.
Though difficult, it is also a crucial point in the child's development, as the wrong action can have adverse affects in the future.
Fathers who are more sports-oriented may want to draw a metaphor between good behaviors and how a winning professional team works together for a common goal. This may also help the child learn about disciplinary actions, especially when you call such actions a penalty or a foul.
This approach can help build consistency with the child so that they understand to avoid certain behaviors. Fathers who are inconsistent in this element of parenting run the risk of confusing their children as to which behaviors are acceptable and which are not.
Another action most fathers warn against is bribery, as in promising something to their child if they do present good or positive behavior. This can be especially confusing if a child acts out first and is then told they will receive a reward for changing their behavior. Though it may be subtle, it is in fact telling a child if they act out first, they will be rewarded.