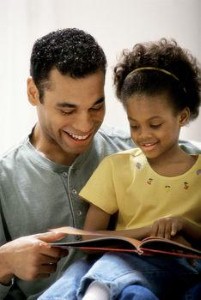 All the world's a stage and a father with the right set of parenting skills can turn their living room into one as well.
Instead of spending a lot of money at the movies, especially when it's almost $10 a ticket, why not put on a play at home?
This may also be a chance for fathers with a background in drama to pass on their acting skills to their children, as well as serve as an intense bonding exercise for the family.
But stay away from Shakespeare (unless that's what they want). Try acting out some of their favorite movies, which they no doubt know by heart, or scenes from their favorite television show. While boys may enjoy recreating a scene from Star Wars, girls may want to put on a Hannah Montana concert instead.
For the more creative, writing a play of your own could be a memory your children hold on to for the rest of their lives.
Also, this may be good for your child's social development. Studies have shown theater can help children develop self confidence.