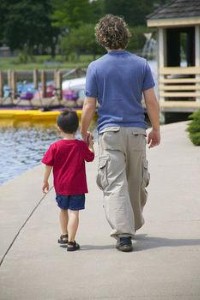 A new computer program may give children the confidence they need to stand up to bullies at school by allowing them to try out different strategies in a virtual world.
The project, which was funded by the European Union, began in 2006 and was titled eCIRCUS (Education through Characters with emotional-Intelligence and Role-playing Capabilities that Understand Social interaction).
The team, made up of educators, psychologists and IT specialists, set out to create an interactive setting for children to try out what they called "emotionally compelling interventions."
One of the programs that has emerged from the project is FearNot! (Fun with Empathic Agents to Achieve Novel Outcomes in Teaching) and focuses on younger school children who are victims of bullying.
"Knowledge-based interventions don't necessarily succeed," says Ruth Aylett, coordinator of the project. "If we're able to reduce victimization, we're giving people a way to get out of a very painful situation and improve the quality of their lives."
In the game, children are asked to come up with different strategies for dealing with a bully. The virtual characters will remember the suggestions that don't work and ask for better ideas. The research team tested the program on 1,000 school children in 30 schools across Germany and the UK and said the results were encouraging, "even at this low exposure."
Though the game isn't currently available for consumers, the idea of role-playing certain situations with bullies can be a helpful one for fathers who are trying to help their children overcome a bullying problem at school.
Fathers should use their parenting skills to talk to their son or daughter about what's going on at school and how they've reacted to the bully.
One idea is to take a cue from the FearNot! program and role play certain situations, allowing the child to practice certain strategies with their bully. This may also help build the child's confidence and could help them say exactly what they want to when they are confronted in the future.