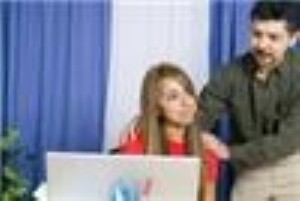 New research has emerged that offers some insight into how teenage girls deal with their peers and how that interaction can affect them emotionally.
The study was conducted at the National Institute of Mental Health and at Georgia State University, and examined teenagers aged 9 to 17 who were described as "white, psychiatrically healthy Americans."
Participants were told to look at photos of their peers and rate their interest in spending time with each one. Afterwards, they were told to do the same thing, only this time they were given a brain scan and told they would be matched with one of the peers afterwards for a chat.
With teenage girls, it was found that older groups responded differently to the pictures when they thought about "being judged by their peers," according to the researchers.
"The findings offer a fresh perspective on how changes in the brain relate to changes in the way young people think and feel about how their peers view them," said Amanda E. Guyer, a research fellow the institute who led the study.
She added the evidence could be important for parents who were trying to assist their child to adjust socially during adolescence.
This may also be important for fathers who have a teenage daughter who appears to be depressed. Past studies have shown that some teenage girls experience depression during their adolescence and should be handled carefully.
Fathers are encouraged to use their parenting skills to communicate with their daughters as a way to get them to express their feelings. Sometimes if a child appears to be a bit more withdrawn, suggesting an artistic outlet may help, such as painting or writing in a journal.
Building confidence can be key for a child, especially during their teenage years. Parents who encourage their children to join a group, club or organized sports can help boost their confidence.