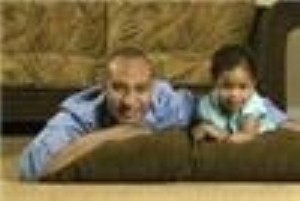 Today, most fathers in the country will be confronted with one question from their kids: when can we see the new Harry Potter movie?
Harry Potter and the Half-Blood Prince is the sixth film in the franchise and has initially garnered positive reviews. Despite that, its large fan base is strong enough to make it a summer blockbuster no matter what the critics say.
But with some movie theaters charging close to $10 a ticket, is it possible for a family of four to see this film on a budget?
It may be if fathers use cost-effective parenting skills. First, research your local movie theaters and see if any of them playing the Harry Potter movie offer any matinee rates (sometimes movies that are screened before a certain time are cheaper). Other theaters have discount prices on Monday and Tuesday, which are traditionally slow business days.
Avoid the credit card kiosk. While it may save time, it's worth getting to the theater early to ask for a child or student rate from the cashier (most kiosks won't allow discounted-ticket purchases).
Finally, make an effort to eat beforehand or sneak candy in your pockets from the house. Steer clear of chocolates as they will most likely melt. Hard or sugar-coated candies are best.