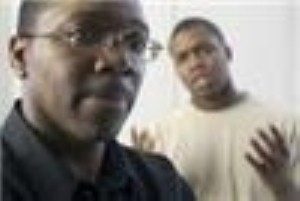 According to one columnist, parenting skills can come from the unlikeliest of places, even from a certain television show.
Last Friday the eighth season of the USA Network's Monk premiered and in celebration of it a columnist writing for Wired.com explained how the main character has given him insight into the importance of certain parenting skills.
Kevin Makice wrote about Adrian Monk, the detective from the show who solves crimes despite suffering from obsessive compulsive disorder, and his love for feng shui, a Chinese practice about how the certain placement of items in a room can bring harmony.
On the show, Monk will consistently rearrange rooms and wait for people to notice the difference. Often times, they do not but are still emotionally affected by the change.
Makice took this example and compared it to parenting skills in that fathers and mothers will often know what's best for their children, even if the young ones don't realize it now.
Kids will more likely be agitated at certain decisions from their parents and not fully understand how this will affect them later.
No matter what happens, or what they scream at you, Makice suggests that parents remain strong and to allow the children to vent and listen to what they are saying.