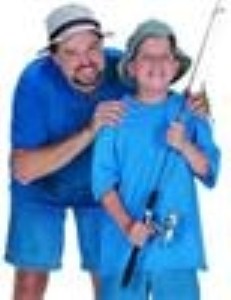 Summer camp can be a welcomed break for a father and his children, as well as an exercise in independence for both parties involved.
However, one professor is warning fathers about sending their child too soon for a week-long excursion in the woods.
Dr Michael Assel, an associate professor and staff psychologist at the Children's Learning Institute at the University of Texas Medical School in Houston, said sending a child too early to a sleep-away camp may be damaging to their development.
"Within early childhood, there are competing drives and needs of children. On the one hand, children are striving for independence and autonomy," Assel said. "On the other hand, children also value the security that being with parents provides."
However, a father who uses his communication parenting skills may be able ascertain signs that their child may be ready to be on his or her own.
One clue is if the child has stayed over at a friends' house and not felt too removed from their home. If their friend has expressed an interest in the camp as well, it may also help with the transition.