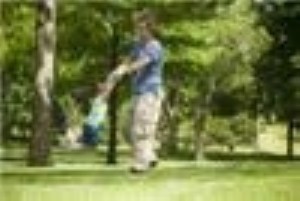 More fathers are looking for ways to spend entertaining evenings at home in an effort to save money, which some may say is a necessity with the current weakened economy.
While many have turned to huddling around the television or instituting a weekly game night, some fathers may be forgetting to take advantage of their natural surroundings, such as the one situated in their backyard, and using it to huddle around a small fire.
The summer brings with it warmer temperatures and longer days, which can allow families to venture to their backyard to stare up at the stars and make s'mores, which are snacks made from slightly melted marshmallows from the fire, Hershey's chocolate pieces and graham crackers.
This can be accomplished through a small firepit constructed on the lawn or by purchasing an inexpensive portable one from the store.
Most children are excited to make smores outside as well as looking up at the stars, provided it's a clear night.
One idea is to study up on some of the constellations that may be appearing that evening and use your parenting skills to incorporate a little education with an evening in the great outdoors.