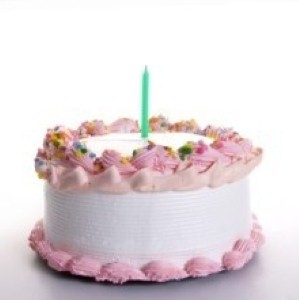 Planning your child's first birthday party can be a fun and cost-effective endeavor, provided a father uses his parenting skills effectively.
True, although it may be unlikely your daughter or son will remember the day, it's still important to mark the occasion with a special event. But that doesn't mean maxing out the credit cards either.
For the cost-conscious dad, one way to ensure the party's budget doesn't go over is to limit the guest list to a certain number. It may be tempting to invite a large group of friends and family, but keep in mind that more people means higher food costs for the celebration.
While party decorations are a must, they don't have to come from a store. Sometimes, homemade banners or signs can add an extra level of personalization to the special day.
In terms of activities, a simple event, such as finger painting, may be best. Also, with finger painting partygoers can have a lasting memory of the day with their art.
Finally, for parting gifts, it may make financial sense to look for toys in bulk, which can be inexpensive and ensures no one will get jealous about someone else having a different item.