"Who is Simon Miller," the newest of the "Family Movie Night" series created by P&G, premieres Saturday night (8/6/11) on NBC at 8/7PM Central. We had a chance to see a screener and watched it the other night as a family.
I"ve written several times about this effort. (Full disclosure: P&G invite me on set for the filming of "Change of Plans.") I like P&G's mission, which is to create family programming the whole family can watch together and enjoy. It's a tall order though. What is interesting to my 7 year old is not what interests my wife. What my wife and daughter like doesn't do it for me. P&G Studios, along with co-sponsor, Walmart, is trying to thread this needle. As I think I've joked before, it's a bit like a singing dog; it's not that he sings well, but that he sings at all. That's what can be said, for all of the movies to date, which have gotten better since the first ones: they are not horrible and the whole family can watch, if you have a little patience.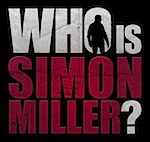 Sadly, I fear, a lot of parents and siblings won't have the patience for common denominator entertainment, even if the parents can be secure that their will be no profanity, no sex beyond a hug or short kiss, and rarely a fight that ends in anything more than a few bumps and bruises. We now live in a world with too much stimuli for us to want to sacrifice a precious moment on non-optimal entertainment, deadening us sadly to common experience.
But I digress, my kids and I sat down to watch "Who is Simon Miller," a spy "thriller" after weeks of anticipation. My daughter had been away at Girl Scout camp and had asked us to hold off watching it until she got home. At 11, she had thoroughly enjoyed other movies in the series, though like any media savvy child, she picked them apart ruthlessly for predictability, character development and believability. My son, aged 7, was also intrigued by the spy theme.
While I felt I had seen this theme before — family suddenly becomes aware that father is a spy — you have to love the way that P&G makes it a family crisis. A bit like "The Incredibles," "Who is Simon Miller?" quickly becomes how the family's different special skills, working together, save the day. One thing P&G Studios has done well in all of these movies is made the family relationships pretty real. There is no snarky sarcasm or tempestuous teenager. The families, while maybe a bit overly sentimental, are about as unfunny and day-to-day as most of us are. That's not necessarily a negative. It's a relief to see people interact in a sane and mostly respectful fashion, which is likely a P&G guideline. I particularly liked the role of the son, Kevin, who is a little sarcastic without being mean.
The story itself, stuffed into 90 minutes, is a international adventure that includes visits to Paris, Geneva and Prague. It moves around enough to be interesting to jaded adults, but don't expect to feel like you're watching Matt Damon or 007. Some adult viewers will be distracted by location shots that are any place but Paris (despite a looming Eiffel Tower in many shots) and Geneva and Prague might just be Prague or Quebec City, as far I could tell. In this case, it was better not to think too much about it.
All in all, not a bad evening of entertainment. While I was tempted to peek at my smartphone more than a few times, I enjoyed watching the kids react and hearing their comments.
Parents should be warned that despite a G rating, this film has some moments of bloodless violence and some foreboding tension with threatening villains. My 11 year old daughter thought it was scary and not the best thing to watch right before bed. My 7 year old boy was unphased however. As I mentioned, though, there is no profanity.