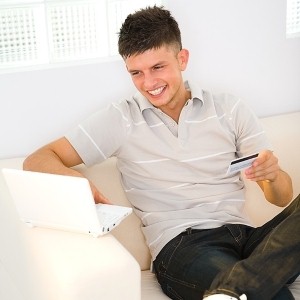 For many working dads, laptops are a big help. You can get all of your work done anywhere in the house, minimize space taken up by a large PC and even have the internet at your fingertips (and in your lap) keep it on your lap while you're watching the game. But while it seems like the complete package, the truth is that it might be harmful to your most precious device.
Retuers reports that results of a recent study published in the journal Fertility and Sterility, keeping the computer on one's might drastically reduce sperm counts. Even those who use a lap pad are not immune to this danger.
What is especially alarming is that, even though the temperature is dangerous, the increased heat is sometimes imperceptible by the user.
"Within 10 or 15 minutes their scrotal temperature is already above what we consider safe, but they don't feel it," Dr. Yefim Sheynkin, who led the study, told the news source.
While he added that the results don't necessarily equate using a laptop with infertility, he warns that constant use could cause problems. As a remedy, experts suggest using a desk.
The American Urological Foundation reports that 50 percent of the time, men are the reason that couples have trouble conceiving.