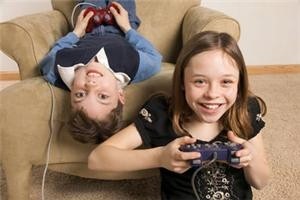 The winter can be a tough time for everyone, especially dads. Cold temperatures and shoveling (in some areas of the country) can wear a man down. To top it all off, kids are cooped up inside due to the inclement weather, which is nearly as detrimental to your sanity as 4 p.m. sunsets. For the next few months, you'll have to think of ways of entertaining them so that they don't drive you nuts.
Here are a few ideas for keeping them busy (and you off drugs) until the warm weather returns.
1. Laundry folding race. Get those competitive juices flowing while they're young with an exciting winner-take-all event. And by that, you mean winner-takes-all these laundry baskets upstairs.
2. Board games. Hear us out. If you play a classic like Clue or Monopoly, you might be able to outsmart your kids – and everybody needs a win every now and then.
3. Watch a classic film. Some people may say that The Godfather is not suitable for younger audiences, but if their alternative was From Justin to Kelly, they might change their tunes.
4. Cooking lessons. Teaching kids to make food themselves will pass the time when the weather outside is frightful, in addition to saving you from making PBJs in the future.
5. Coloring day. They may not be the best artists, but while they are busy drawing pictures of blue ducks and people with gigantic heads, you'll be able to take a rest.