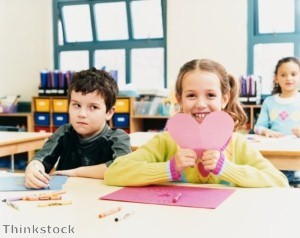 Unfortunately, there is no universal rulebook for parenting. Mothers are apt to treat their 12-year-old sons differently from the way fathers care for their 6-year-old daughters.
In a perfect world, parenting would be a one-size-fits-all method that is applicable to children of both genders and all ages. When your 4-year-old daughter won't eat vegetables, threatening to take away her car for the weekend would change her habits. When your teenage son makes the high school soccer team, you could celebrate with an afternoon tea party with his favorite stuffed animals.
Alas, the only car a 4-year-old girl is thinking about is Barbie's convertible, and a teenage boy is only interested in tea if there's a chance that it's spiked.
The fact is that parenting a daughter brings a new set of rules and challenges than raising a son. If you're the father of both boys and girls, it's important to note the differences early to avoid disaster and embarrassment down the road.
Behold, the top three activities you can do with a son, but not with a daughter.
1.) Teach her to shave – Imagine the look on your daughter's face when you knock on her door with shaving cream and a razor. You're more likely to get a smile by dressing up as Justin Bieber than by trying this bold tutorial.
2.) Get matching haircuts – Not many young girls are likely to go for the closely-cropped, receding hairline look nowadays. On the other hand, if you decide to match your daughter's style, you could be the most glamorous, bedazzled dad on the block.
3.) Talk about women – It's easy to prattle on with a teenage son about the challenges of relationships – can't live with 'em, can't live without 'em. But telling your little girl that "women are like the stock market," may not be the healthiest message. And chances are she's more of an expert than you anyway.