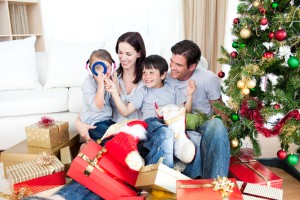 With Christmas less than a week away, dads everywhere are gathering with their little ones to stoke the fire, hang the last Christmas tree decorations and enjoy classic Yuletide films. As a family-oriented holiday, Christmas films often depict dad going above and beyond to reunite with their families and give their children the best Christmas ever. Here are some timeless examples of the best Christmas movie dads you and your children are sure to love.
Clark Griswold – National Lampoon's Christmas Vacation
Often considered a modern Christmas classic, National Lampoon's Christmas Vacation (the third installment in National Lampoon's Vacation series) once again focuses on the good-naturedly naïve antics of Chicagoan Clark Griswold – hilariously portrayed by Chevy Chase. Infused with the holiday spirit, Clark has plans to throw the perfect Christmas celebration for his family. However, despite his best intentions, the Griswold family celebration goes wrong in just about every conceivable way. To make matters worse, the Griswold's country-bumpkin cousins unexpectedly arrive in their jalopy of an RV.
Scott Calvin – The Santa Clause
Tim Allen has made a career off family Christmas movies, and it all began as Scott Calvin in The Santa Clause. As a distracted, workaholic dad, Scott doesn't seem to have time to give his son, Charlie, the Christmas he deserves. After a startling noise awakens them on Christmas Eve, Scotts runs outside and accidently causes Santa Claus to slip and fall off the roof – disappearing within his red suit. Not knowing what to do, Scott dons the red coat and inadvertently becomes the newest Santa Claus.