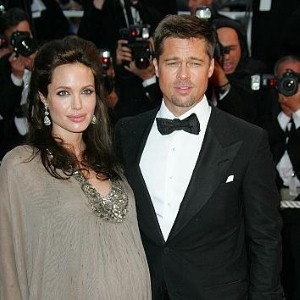 The Academy Awards allow some of the biggest names in Hollywood to step out and enjoy a night out on the town, and we're willing to bet many of those celebrities relish the adult evening out for one good reason – they're parents. Of course, there's one standout father who has made repeat appearances at Shine Auditorium throughout the years – Brad Pitt.
In addition to his work as an actor, Pitt is also well-known for being an active and caring dad to his six children with his longtime partner Angelina Jolie. To pay tribute to Pitt's successes both on and off the screen, here are some of his past fatherly film roles.
The Curious Case of Benjamin Button
Based on F. Scott Fitzgerald's short story, the Curious Case of Benjamin Button casts Pitt in the titular role. In the movie, Benjamin is born with several unusual diseases that cause him to age backwards. Getting younger over time, Benjamin develops a lifelong relationship with a woman named Daisy (played by Cate Blanchett) and the two have a daughter, Caroline. However, their difference in physical age creates tension and doubt between the two lovers.
The Assassination of Jesse James by the Coward Robert Ford
Pitt takes on the role of infamous outlaw Jesse James in this film. Though known for his ruthlessness as a gang leader, Jesse is also revealed to be a quiet, contemplative family man in his personal life. The story chronicles the outlaw's latter years and buildup to his eventual murder by his sometimes companion Robert Ford (played by Casey Affleck).
Babel
In Babel, Pitt plays Richard Jones, a husband thrown into chaotic circumstances when his wife Susan (Cate Blanchett, once again) is accidentally shot during a vacation in Morocco. Meanwhile, the couple's children back in California must accompany their Mexican nanny on an unexpected trip across the border due to the crisis.