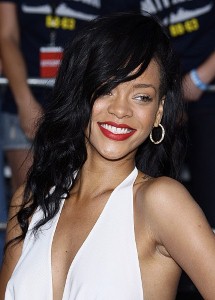 Rated: PG-13
Running Time: 2 hours, 11 minutes
DVD Release Date: August 28, 2012
Child-friendly? Battleship certainly has its fair share of big explosions, alien invaders and attractive, soaking-wet women, but this film adaptation of the popular board game also brings plenty of thrilling fun that older children are sure to enjoy.
Granted, I've had some time to accept that I now live in a world where the board game Battleship has been made into a major motion picture, but its DVD release is bringing back all sorts of horrible memories. Not that I'm necessarily opposed to the idea of board games becoming movies – the adaptation of Clue is honestly a great flick (name someone who can resist Tim Curry as a manic, possibly-murderous butler?), and Jumanji remains one of my favorite children's movies of all time (although I suppose that's not based on a real board game… as much as I'd love to play in real life). But from the second I saw Battleship trailers start to air last spring, I knew there would be trouble.
Where to begin with this one? Fresh from starring in Disney's John Carter, which, if you'll remember, was one of the biggest box office flops of all time, Taylor Kitsch is back to twist another knife into the heart of modern-day filmmaking. That isn't to say that this movie could have been saved by a better actor. As a whole, Battleship makes Michael Bay movies look like art house cinema (yes, even Transformers 3).
Anyway, Battleship basically lifts its plot (if you can call it that) from Battle: Los Angeles – here are some attractive members of the military, and wait, what's that? Oh no! Alien attack. Except they're coming from the water. What do we do? Well, we should probably pretend that our Navy could hold a candle to a hostile force of invading extraterrestrials. Because… you know… battleships rule!
And that's about all there is to say about this one. True Blood fans will swoon over Alexander Skarsgard being in the film, people will make Taken jokes every time Liam Neeson growls on screen and Rihanna (who plays Petty Officer Cora Raikes… or should I say pretty officer) just looks confused that anyone would ever cast her in a movie. It's enough to make you want to give Armageddon another watch instead.
Child-friendly? Explosions, aliens and lots of shots of people falling into water is the name of the game with Battleship. Is it worth two hours of your Saturday night? Miss. Will your kids INSIST that you rent it? Hit. Recommended for children 10 and up, due to tense action scenes.