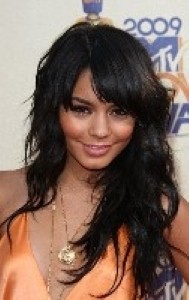 Rated: PG-13
Running Time: 1 hour, 28 minutes
Release Date: March 18, 2011
Genre: Teen-Family-Romance
Child-friendly? Recommended for ages 13 and up.
Who is Zac Efron, really? He may sound like a spice when you say it fast, but apparently the guy is something of a big shot on the teen scene these days. Dads with a daughter under the age of 15 have probably heard them gushing numerous times at the dinner table, in between ramblings of Justin Bieber and sighs elicited by Robert Pattinson. (Teenage daughter tip #1: learn the actors' names, and learn them well.)
None of this really matters, anyway, since it's not Efron who stars in Beastly, but his ex-girlfriend, Vanessa Hudgens. Of course, anyone with a Tiger Beat subscription knows that the real-life couple broke up a few months ago, and they'll be jonesing to see Oh One with Perfectly Arched Eyebrows' ex on the big screen. (Teenage daughter tip #2: none of this makes sense and you'll go crazy if you try to figure out why.)
A modern take on Beauty and the Beast, the film stars I Am Four newcomer and pretty boy Alex Pettyfer (remember that name) as the "Beast" – a high school rich kid-douchebag who picks on the wrong Goth girl. After being turned into an awful-looking creature, he goes into hiding. When he crosses paths with a beautiful brunette (Hudgens), he must win her love in order to break the spell.
Yadda, yadda, yadda – you know the drill. So is all the mushy romance, horrible dialogue and insanely droll plotline worth it? (Teenage daughter tip #3: try to convince your little girl otherwise, and expect her to be crying all the way to the next Jonas Brothers concert. It's your funeral.)
Child-friendly? Beastly stars High School Musical actress Vanessa Hudgens in a modern day retelling of Beauty and the Beast. The film contains mild language and a few drug references. Recommended for ages 13 and up.