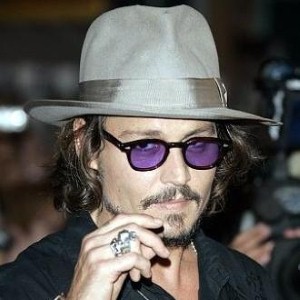 Rated: PG-13
Running Time: 1 hour, 53 minutes
Release Date: May 11, 2012
Child-friendly? Even when they're being especially creepy (and they so often are), Tim Burton and Johnny Depp possess an undeniably quirky sense of humor that appeals to many children. However, the subject matter of Dark Shadows can cross into spooky territory, so parents should exercise their better judgment before signing off on this film.
If you've never heard of the cult classic Dark Shadows, I don't blame you – it's likely because you were born after it had run its course on daytime television. Airing on ABC from 1966 through 1971, Dark Shadows took the traditional soap opera formula and injected all manner of supernatural elements into the storyline – vampires, ghosts, ghouls, werewolves, witches and zombies, among others. Now, nearly four decades after it left network television, Burton and Depp have breathed new life into this campy gothic soap. Personally, I'm a fan of just about anything the eccentric duo collaborates on, so naturally I wanted to probe deeper into this film remake.
Considering that it's a film based on a vampire soap opera, you wouldn't be wrong if your mind immediately jumped to such adolescent romantic trash as the Twilight "saga", but trust me, Dark Shadows is nothing like that disastrous series. The story opens on the wealthy 18th-century playboy Barnabas Collins (played by Depp), who lives in the illustrious Collinwood Manor in Collinsport, Maine (if you haven't guessed already, his family is a big deal in town). Leading a life of luxurious excess, Barnabas scorns a witch named Angelique Bouchard (the sultry Eva Green – she can curse me anytime), who curses him to carry out his existence as a vampire before burying him in a coffin – what a bummer.
After nearly 200 years on the earth, Barnabas emerges from his prison to discover the remnants of Collinsport in 1972. Naturally, the two-century old vampire has some difficulty adjusting to the modern world, particularly when he discovers his dysfunctional descendants still living in the dilapidated Collinwood Manor. The ensuing story follows Barnabas and his bizarre family as they uncover each other's spooky secrets while dealing with the peculiarities of the 70s. Of course, Dark Shadows also plays up Burton and Depp's peculiar brand of eerie humor – with Barnabas often befriending the locals only to – regretfully – drink their blood.
While the movie doesn't always hit the mark in terms of great storytelling, Depp's hilarious stint as an out-of-touch vampire makes Dark Shadows a fun and cheeky ride throughout that the kids and I thoroughly enjoyed.
Child-friendly?
As Dark Shadows is rated PG-13, parents will have to decide whether their children are ready for this particular brand of black comedy. Sure, people are cursed and eaten along the way, but the bumbling humor of Johnny Depp's ever-confused Barnabas takes some of the edge off the creepy happenings at Collinwood Manor. Recommended for ages 8 and up.