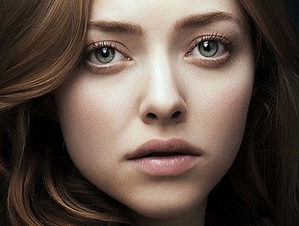 Rated: PG
Running Time: 1 hour, 42 minutes
Release Date: May 24, 2013
Child-friendly? A modern-day take on a story that's reminiscent of "Alice in Wonderland" and "FernGully: The Last Rainforest," "Epic" is a tale about how small people can make a big difference in the world – a message that's meant to inspire and excite kids of all ages.
Is it just me, or does it seem like 3-D technology is becoming one of the sole drivers behind new films these days? That certainly seems to be the case with Twentieth Century Fox's latest foray into children's computer-generated entertainment, "Epic" – especially as the entire advertising campaign behind the film has focused more on emphasizing the 3-D effects rather than telling us what the story is about. From the first preview for the movie that I saw with my children, all we could tell about the plot is that it involved large bugs and trees.
After doing a little more digging into the actual story behind "Epic," it's clear that the filmmakers were trying to recreate the magic of the classic animated film "FernGully: The Last Rainforest" for a new generation of kids. Pitched as a battle between the forces of good and evil, "Epic" centers on the heroic feats of an average teenage girl named Mary Katherine (voiced by Amanda Seyfried), who pays a visit to her estranged father studying mysterious artifacts found in a nearby forest. Mary Katherine wanders into the woods one day, only to grab ahold of a strange glowing leaf that shrinks her to a fraction of her normal size.
Alone and exposed on the forest floor, Mary Katherine quickly finds herself among a band of tiny warriors known as the Leafmen – a group that her father believed was responsible for defending the artifacts he found among the trees. The Leafmen inform Mary Katherine that they have been involved in an ongoing conflict against a hostile group known as the Boggans, who are trying to seize control of the artifacts for – yep, you guessed it – SUPER EVIL PURPOSES.
In addition to the lovely voice of Amanda Seyfried, "Epic" features voice acting from a diverse range of talented actors and comedians, including Jason Sudeikis, Aziz Ansari, Chris O'Dowd, Christoph Waltz, Colin Farrell and Josh Hutcherson. Even musicians Beyonce Knowles, Steven Tyler and Pitbull are on board for this ensemble cast.
Child-friendly? The thrilling special effects of "Epic" combined with its 3-D edge is sure to make the film a big hit with children this summer blockbuster season. It also doesn't hurt that many of your little ones' favorite stars will be lending their voices to this tale of insect-sized action and adventure.