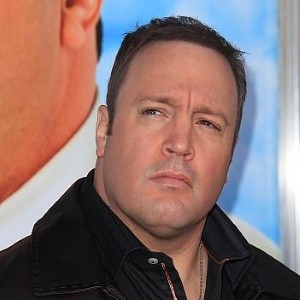 Rated: PG
Running Time: 1 hour, 45 minutes
Release Date: October 12, 2012
Child-friendly? Some parents might object to the violence of mixed martial arts (MMA) – which is why the film sports a PG rating – but Here Comes the Boom is largely about a dedicated school teacher trying to do right by his friends and students, and that's a message most families can get behind.
Oh, Kevin James – what am I going to do with you? I'll be honest, I never really found The King of Queens to be all that bad. Mediocre? Sure. But I never went out of my way to dislike it. And even your stand-up comedy has its merits. That being said, I just can't wrap my head around the direction you've taken with your film career. You were off to a good start with Hitch (maybe that was just some of Will Smith rubbing off on you), but then you took a big left turn with Paul Blart: Mall Cop and Zookeeper. It's like you're trying to make the worst kiddie films imaginable. And now THIS?!
Let me start by saying that any movie title taken from a P.O.D. song immediately arouses suspicions – yeah, you can't slip a P.O.D. reference by me. And if there's anything at all that's boom-worthy in this movie, it's Salma Hayek. She could be in the worst piece of trash ever and I'd still find no problem with her *ahem* performance.
Anyway, Here Comes the Boom follows the clearly unqualified high school biology teacher Scott Voss (James), who has recently discovered that budget cutbacks will push the school music teacher and his friend, Marty Streb (played by Henry Winkler, who you'll never hear me utter a bad word about), out of his job. So what does the good-natured Voss do to help his friend in need? Well, he taps back into his college wrestling days and decides to become an MMA fighter to raise some cash. After all, who wouldn't risk massive head trauma in the same situation? I guess it leaves more Salma Hayek for the rest of us, so I'll call it a win.
Needless to say, Voss' plan doesn't go over as well as he hoped, and he spend most of the movie getting his rear end handed to him by some of the UFC's biggest and baddest fighters. It kind of reminds me of his film career – he tries to make a nice kid's movie and proceeds to get his metaphorical butt kicked in every way possible.
What we're left with is a film where the only comedic value is watching James endure an endless amount of physical punishment. And oddly enough, it's not as satisfying as you might think.
Child-friendly? Considering that most kids think people falling down and getting hurt is comedy gold, chances are your little ones will find plenty to laugh about with Here Comes the Boom. Just focus your attention on Salma Hayek and the Fonz and you'll get through it – I promise. Recommended for children 8 and up.