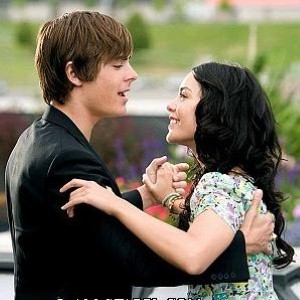 Rating: G
Genre: Musical
Release Date: October 23, 2008
Running Time: 109 minutes
Child friendly?: If you were worried about the characters getting older, there is no need to fret. Wholesome scenes of teenage life and a lack of foul language make this film appropriate for all ages.
In the third installment of the High School Musical franchise, every tween girl's favorite characters finally get to dance and sing on the big screen as part of the series' first theatrical release.
As is obvious to any father who has already viewed the previous movies (multiple times, most likely), these bright spectacles keep audiences entertained with high-energy musical numbers, while keeping the plotlines simple and familiar.
This time around, star couple Gabriella and Troy confront their senior year at East High, including the emotional upheaval of choosing a college, attending the prom and saying goodbye.
Troy wonders whether he should pursue basketball or theatre, while Gabriella prepares to travel miles away to Stanford. Meanwhile, everyone contributes to a play meant to depict their own lives.
The main characters are as likeable as ever – and Sharpay is an entertaining villain – but the real star of this movie is the delightful song-and-dance numbers that are likely to be pouring out of iPods across the country for the next several months.