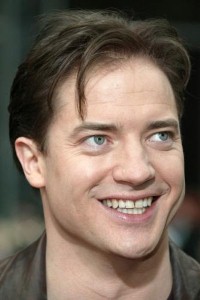 Rating: PG
Genre: Family
Release Date: January 23, 2008
Running Time: 105 minutes
Child friendly?: There is action and danger in this film that could be a bit scary for the youngest viewers, but otherwise it is a solid bet as a film to please the entire family. There is no sex, swearing or drug use to worry parents. Older kids may have an easier time following the complicated plot.
Inkheart is based on a children's book and tells the story of a 12-year-old girl named Meggie and her bookbinder father, Mo.
In addition to working with books on a daily basis, Mo is a "silvertongue," someone who has the ability to bring literary characters to life when he reads their story aloud.
The audience discovers that when Meggie was a baby, her mother was accidentally sucked inside a book called Inkheart, while Mo was reading aloud.
Meggie finds out about her father's ability when a man suddenly appears in their life and demands that Mo send him back to his fictional world.
They attempt to find the out-of-print Inkheart in order to help him out – and hopefully bring Meggie's mother back at the same time.
Thereafter follows an adventure in which Meggie, Mo and great aunt Elinor are kidnapped by a group of villainous characters who have gotten used to living in the real world and are afraid of being sent back.
This rich fantasy celebrates the possibilities of storytelling, with plenty of fantastic and whimsical touches to keep both kids and adults entertained.