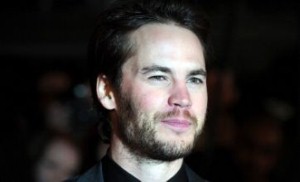 Rated: PG-13
Running Time: 2 hours, 12 minutes
Release Date: March 9, 2012
Child-friendly? It may be rated PG-13, but it's also a Walt Disney production – use your own discretion.
Rare is the science fiction writer who decides that in addition to bizarre alien creatures, distant planetary settings and an epic struggle to save the universe, his story requires a heaping dose of American history. We saw such an idea struggle in John Favreau's awesome-yet-highly-flawed western sci-fi flick Cowboys and Aliens, and it seems that Hollywood is ready to test the genre-bending waters again with John Carter. Of course, I'm not opposed to mixing disparate elements to create a unique and challenging work of fiction, but often these attempts in film are half-hearted, money-seeking endeavors, rather than true works of art. Unfortunately, John Carter falls into the latter category, and you and your kids are likely to be left bored rather than absorbed.
That's not to say that this film was doomed from the start. As an adaptation of pulp fiction writer Edgar Rice Burroughs' (you may know him as the creator of Tarzan – and no, we're not talking about the cartoon version, which may or may not be in your DVD player at the moment) epic Barsoom series and directed by the acclaimed Andrew Stanton (who is involved in just about every Pixar film ever), John Carter had the potential to be an immense success. However, the creative team at Disney seems to have spent a little too much money on special effects and not enough on a decent script or lead actor.
John Carter follows the eponymous hero (played by Taylor Kitsch), a veteran of the Confederate army, looking to restart his life following the American Civil War. However, Carter is mysteriously transported off of Earth to a seemingly-familiar red planet known as Barsoom (you guessed it – Mars), that is inhabited by enormous four-armed green creatures in addition to several other alien populations. Taken prisoner, Carter must fight for his freedom in a barbaric gladiator pit against all manner of foes. This initial struggle places Carter on a path that places him in the middle a planetary war between Barsoom's nations while attempting to save a beautiful princess (played by the foxy Lynn Collins).
Sure, it might sound cool up front, but after a few short minutes of viewing, it's clear that John Carter is more style than substance. Having said that, this Disney production is definitely geared toward introducing a new generation of fans to a classic sci-fi work, so maybe it's not all bad. Kids will probably get a kick out of the action, strange aliens and underdog heroics in this film (of course, you'll be able to note all the Star Wars rip-offs), which are sure to impress the little ones – though you may be rolling your eyes. There are some intense battles and fight scenes, but Disney does it in a way that parents and children won't find disturbing or inappropriate.
In other words, it's better than the alternative – watching Disney's Tarzan again.
Child friendly? There's no getting around it, every little boy in America will be dragging his parents to see this sci-fi action flick. Luckily, you might be able to stomach the lackluster writing and acting to appreciate some spectacular CGI and battle sequences. Just don't expect much more than that.