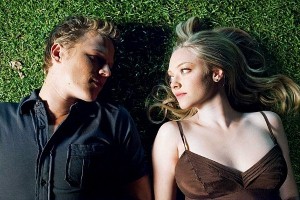 Rating: PG
Genre: Romantic Comedy
Release Date: May 14, 2010
Running Time: 105 minutes
Child-friendly?Letters to Juliet is a romantic comedy about a young journalist who travels to Italy and answers a 50-year old love letter. The letter's writer comes to Italy herself and they go in search of the woman's long-lost fiancé, Lorenzo. The movie will most likely appeal to tween and teen girls because of its message about true love. It is rated PG and is recommended for kids aged 11 and older.
In Letters to Juliet, a young, engaged American journalist travels to Italy for a pre-wedding honeymoon with her fiancé. When the two decide to do their own things, Sophie travels to Verona and visits the home of Shakespeare's Juliet, where she joins a group of volunteers who answer love letters left at the site.
Sophie finds a 50-year old letter while volunteering with the group. She answers it and is stunned when its author, Claire, arrives in Italy with her handsome but overprotective grandson to find the fiancé she left decades before. Fascinated by Claire's quest, Sophie joins them on an adventure through Tuscany searching for Claire's long lost Lorenzo. The journey will change their lives forever, as they discover it's never too late to find true love.
The movie stars Amanda Seyfried as Sophie, Vanessa Redgrave as Claire and Christopher Egan as Claire's grandson, Charlie. It was directed by Gary Winick, who also directed the romantic comedy Bride Wars.
Parents should know that Letters to Juliet is a sweet love story that does not contain any overly sexual scenes, talk or innuendo. The language is tame with a few mild insults and British exclamations along with one use of the "S" word.
Overall, the message of the movie is a positive one – that true love never dies and that people should follow their hearts in all facets of their lives. Parents may use the movie to discuss this message as well as the movie's portrayal of love and the characters' choices with their children.