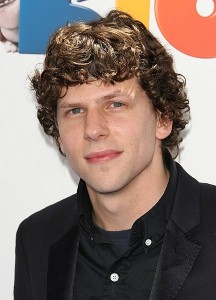 Rated: G
Running Time: 1 hour, 36 minutes
Release Date: April 15, 2011
Genre: Family/Children/Animated
Child-friendly? Recommended for ages 5 and up.
I've never been to Rio de Janeiro, but a buddy of mine from college went and said it was unbelievable. Supposedly the Brazilians love to party and the women have a booty more bootylicious than Beyoncé herself. Between the beaches of Ipanema and the glistening tan ladies permeating the packed metropolis, it's a man's version of paradise.
Of course Rio, the latest animated flick to hit theaters, has absolutely nothing to do with this, but it's nice to have the image emblazoned in your brain anyway, isn't it? As your children squeal with delight and your wife happily sighs during the sentimental scenes, you'll have your own version of the country to fantasize about. You're welcome.
The setup of Rio is a nice one – the film immediately introduces us to Blu (Jesse Eisenberg), a mackaw living in the tropical South American locale. Blu cannot fly, but it isn't long before he and his buddies are thrown in cages by smugglers and shipped to the USA.
Fast-forward 15 years later and parrot has happily settled in with a bookstore owner named Linda (Leslie Mann) in Moose Lake, Minnesota. When she discovers that her beloved bird is the last of his species and needs to travel to Brazil to mate with a female, you can guess what ensues (hilarity, of course).
So is Rio, a film jam-packed with 3D awesomeness and vibrant colors, worthy of praise as much as Toy Story 3? Of course not. Still, it's funny, engaging, and will keep the little ones entertained until they're ready for bedtime. Once they're asleep you can start dreaming about those lovely ladies from Brazil.
Child-friendly? Rio tells the story of a parrot who makes his way back to his homeland in order to mate with the woman of his dreams. The film contains with intense action and mild language. Recommended for ages 5 and up.