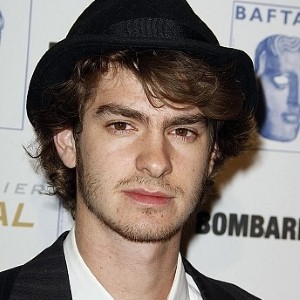 Rated: PG-13
Running Time: 2 hours, 16 minutes
Release Date: July 3, 2012
Child-friendly? This new take on the New York City web-slinger's origin story is packed with high-flying thrills, exciting action sequences, monstrous villains and teenage romance that may not be appropriate for all children, but anyone 10 and up will appreciate the comic book appeal of The Amazing Spider-Man.
Did anyone just get a big whiff of deja-vu? You know – that feeling where one of the summer's biggest blockbusters follows the exact same premise of a superhero flick that came out just 10 years earlier. Well, unless you were born after 2002 (in which case, stop reading this and go play outside or something – it's summer vacation), chances are you remember a little multi-million-dollar-grossing film called Spider-Man – a movie that essentially kicked off the never-ending trend of transforming every comic book imaginable into a an action-packed film update that has become Hollywood's obsession for the past decade.
Now, it's no secret that filmmakers seem to be totally out of ideas. Just about every movie released these days is either based on a (better) book, a remake of an old movie or television show or an American version of a foreign film. However, The Amazing Spider-Man takes this rehashing of ideas one step further by remaking a movie that came out 10 YEARS AGO! Tobey Maguire and Kirsten Dunst (Peter Parker/Spider-Man and Mary Jane Watson from the original film) probably hadn't even spent all the money they made off the original three movies before some producer thought, "Hey, let's make this same insanely successful franchise again!" But as a dad with limited free time, you don't want to waste a night seeing an exact replica of a story you already enjoyed.
This time around, director Marc Webb (seriously? Webb?) takes the web-slinger's (portrayed by Andrew Garfield) origin story in a slightly different direction – substituting Parker's flame Mary Jane Watson for alternate hottie (she's in the comic books, don't worry!) Gwen Stacy (played by every teenage boy's newest celebrity crush, Emma Stone), replacing the villainous Green Goblin with The Lizard and having Spider-Man struggling to unlock the secret of his parents' disappearance.
Other than these minor changes, the story is more or less the same from the original 2002 version. Uncle Ben (Martin Sheen) is still shot during a robbery gone wrong, Parker still feels responsible for his death and there are plenty of exciting but near-nauseating shots of traversing Manhattan by web. While I wouldn't say The Amazing Spider-Man is a complete waste of time, you can't escape the feeling that you've already seen this movie – which you have… recently. While your kids might be getting into Spider-Man for the first time, this is just a less-exciting, poorer-quality version of an already great superhero flick.
Child-friendly?
The Amazing Spider-Man has a PG-13 rating for a reason – there are intense action sequences, a terrifying reptilian monster, high school sexual tension and mature humor that might put this film out of reach for the littlest and most squeamish children. However, the good-natured comic book fun makes this an enjoyable summer flick for kids 10 and older.