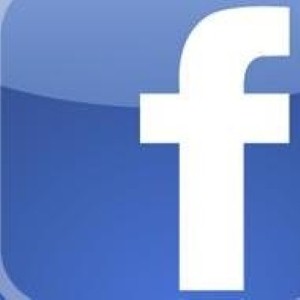 Rating: PG-13
Genre: Drama
Release Date: October 1, 2010
Running Time: 120 minutes
Child friendly? Recommended for ages 13 and up
There was a day when people didn't need Facebook accounts. People punched in each other's phone numbers to coordinate plans, men hounded their coworkers to hook them up with their sister and photos from impromptu trips to Cancun were developed at the local camera shop. Life was simpler, people seemed friendlier, and aside from Mad Men not existing yet, everything was A-OK.
But it's 2010, and people do need Facebook accounts. And because it's so ridiculously popular, Hollywood is going to churn out a film about it and cast Justin Timberlake. And while all signs point to "no" for it being watchable, The Social Network is actually fantastic.
The story is about how everyone's favorite time-waster came to be. As screenwriter Aaron Sorkin would like us to believe, CEO Mark Zuckerberg was just a nerdy Harvard student with not much to do except bask in his nerdiness. When his girlfriend (Rooney Mara) breaks up with him, the programming whiz runs home, grabs a beer, and gets his geek on by inventing a misogynistic internet game. He passes it around to the student body and by the next morning he's a superstar.
And there you have the difference between Zuckerberg and most dudes. Of course, most of us aren't billionaires, and it's nice to see how the guy went from nobody to somebody in the course of a strange, short year. It all began when brothers Tyler and Cameron Winklevoss (yes, those are their real names) approached him with the idea of starting an online social networking site called ConnectU. Zuckerberg says yes, never meets with them again and a short while later, Facebook is born.
Is the guy a jerk? Probably. Does he know a good idea when he hears it? Of course. It isn't long before the overachiever is hobnobbing with the likes of Napster creator Sean Parker (Timberlake) instead of staying loyal to his best friend and company CFO, Eduardo Saverin (Andrew Garfield). The film is shaped around the lawsuits that both Saverin and the Winklevoss brothers (appropriately coined 'Winklevi' by Zuckerberg) brought down on the guy, and suffice to say, it's intense.
This is truly a film that dads, kids and wives can enjoy together. The story is fast-paced, there are scores of hot women in it and your daughters will even think the nerds are attractive. Happy status updates for the whole family.
Childfriendly? The Social Network tells the story of the rise of Facebook and the geek behind it all, Mark Zuckerberg. It chronicles his journey from Harvard student to billionaire and the people he pissed off along the way. It contains scenes involving implied sex, drug and alcohol use and profanity. Recommended for ages 13 and up.