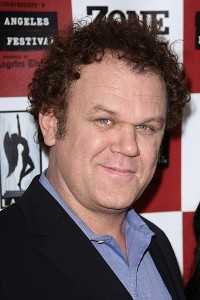 Rated: PG
Running Time: 1 hour, 32 minutes
Release Date: November 2, 2012
Child-friendly? A Disney movie about lovable video game characters coming to life for all sorts of action and adventure? It doesn't get much more child-friendly than that – and parents will be sure to love Wreck-It Ralph as well!
When I first saw a poster for Wreck-It Ralph in the movie theaters awhile back, I have to admit I was skeptical about what Disney had in store. I'm a pretty big video game fan, and I didn't want to see another horrible TRON: Legacy situation develop (Daft Punk was the only thing that remotely saved TRON 2.0 for me. Let's hope they never digitally animate Jeff Bridges again on film). But let me just say that I was wrong – dead wrong – about my early predictions for this Disney effort. Wreck-It Ralph knocks it out of the park.
Much like Disney and Pixar's breakout computer animated film Toy Story, Wreck-It Ralph stars a cast of heroes and villains who turn out to have secret lives living in a virtual world behind the scenes of children's favorite video games. After a lifetime of being the bad guy, good-natured but misunderstood Wreck-It Ralph (voiced by John C. Reilly) has grown weary with his lot in life, especially with playing second fiddle to the insufferable good guy Fix-It Felix (Jack McBrayer – Kenneth from 30 Rock!). So what's a down-and-out video game baddie to do? Go on a cross-arcade adventure, of course.
In an effort to change his image and start playing the good guy for once, Ralph enters an array of first-person shooter, racing and puzzle games where he's suddenly cast in the spotlight. Along the way, he receives help from the the valiant Sergeant Calhoun (Jane Lynch) and tenacious Vanellope von Schweetz (Sarah Silverman). However, in trying to be the good guy, Ralph mistakenly releases a supervillain that puts his entire arcade in grave danger, making the stakes higher than ever.
Chances are, your kids have played more than their fair share of video games (and you may have too – I know I have!), and Wreck-It Ralph offers a hilarious, exciting and enchanting backstage look at their favorite digital playgrounds. And with a message that even the bad guy can change his lot in life and become the hero, Disney offers families a positive message of change and inspiration that anyone can get behind.
Child-friendly? Mixing video game action from first-person shooters, puzzle adventures, racing games and other arcade staples, Disney's Wreck-It Ralph picks up where the original Toy Story left off nearly two decades ago. And while you might not approve of your children playing hours of video games on end, you'll find it hard to deny them the chance to delight in this first-rate family film. Recommended for kids of all ages!