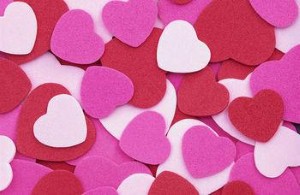 As a father, there are a lot of people in your life to consider come February 14. Your wife isn't the only one who wants to feel the love – you need to get your kids involved in the holiday festivities as well. Beyond the chocolates, flowers and cards, here are three films the whole family can enjoy together this Valentine's Day.
The Princess Bride
A pirate, giant, princess and rodents of unusual size – the Princess Bride has it all. The movie follows a beautiful young woman named Buttercup and her beloved Westley. When Westley disappears following a pirate attack at sea, Buttercup is forced to marry the horrible Prince Humperdinck – soon-to-be ruler of the fictional kingdom of Florin. However, three villains kidnap Buttercup before the wedding. As Prince Humperdinck pursues her captors, a mysterious man in black also joins the chase.
The Little Mermaid
Based on the classic fairy tale by Hans Christian Andersen, this Disney adaptation of the Little Mermaid brings fun musical numbers into the original story. The film opens on Ariel, a teenage mermaid living in the undersea kingdom of Atlantis who wants to explore the human world above the waves. When a massive storm throws the human Prince Eric into the sea, Ariel saves him and leaves him safely on a nearby beach. Smitten by the young prince, Ariel trades her beautiful voice to the sea witch Ursula in exchange for the chance to become human for three days. This romantic tale about overcoming all obstacles to find true love will be sure to warm your kids' hearts.
Be My Valentine, Charlie Brown
Be My Valentine, Charlie Brown is another popular installment of Charles M. Schulz' Peanuts television special series. The film follows Charlie Brown, Linus, Snoopy, Lucy and the rest of the Peanuts gang as they as they explore the ins and outs of childhood romance on Valentine's Day.