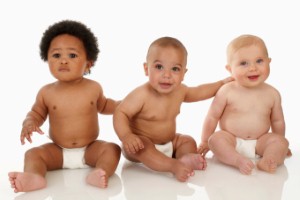 The Social Security Administration recently unveiled its list of top baby names for 2010, and although a lot of classics made the list, it looks like new parents are drawing from some surprising sources.
The top boys name was Jacob, and though it has been the top choice for over a decade, it may have experienced a surge more recently thanks to Jacob Black, one of the main characters in the Twilight series.
The same can be said for Isabella, which topped the girls list and is also the moniker of the female lead in the book and movie saga. Absent from the boys top-10 list for the first time in more than 30 years was Joshua, which was replaced by Aiden at number nine.
As for trending names, new parents appear to have been influenced by the families on the MTV reality show Teen Mom, as Bentley experienced a surge for boys and Maci did the same for girls names.
"This will be the year people pay attention to the effect that reality TV has on baby names," expert Laura Wattenberg told NBC's Today show.