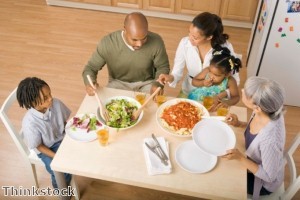 One of the most valuable tools a father can teach his kids is how to manage their money.
There are several things fathers can do to help raise financially-responsible kids:
1. Teach them the importance of work. Kids as young as preschool-age can help do chores around the house and earn an allowance. Teenagers should be encouraged to get a job to gain experience, learn responsibility and make money.
2. Teach them how to save. Whether it's a piggy bank or a savings account, helping your children keep track of their money and save up for purchases is a valuable lesson.
3. Help them keep track of their money. Use a notebook or journal to help your kids learn basic accounting. Down the road, this could help them avoid credit card debt and bounced checks!
4. Be a responsible consumer. Fathers should teach their kids how be a smart shopper by buying things that are on sale, researching big purchases, clipping coupons, or "shopping around" to find the best prices.
5. Start young. As soon as your child can put together the idea that money is used to buy things, start talking about it. Don't wait until he or she is going to college to teach them financial responsibility.
"As a parent, the best way to teach a child about finances is to be a role model," LendingTree.com's Edward Powell told Forbes. "You should show restraint with money. Your child should see you budget, comparison-shop and make regular contributions to a savings account. It's not enough to talk the talk, you've got to walk the walk."