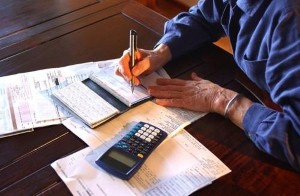 A new study released by the nation's leading college lender, Sallie Mae, reveals that fathers are more focused than ever on saving for their kids' college education.
According to ABC News, the survey conducted by Gallup found that 21 percent of parents said that saving for college is their most important savings goal.
Even though times are financially tough for many families, experts say saving for college should remain a priority.
According to SavingForCollege.com, American families with a desire to save for future college expenses now have more options than ever before.
Here are some of the parenting advice tips experts offer when it comes to saving for college:
1. Start now. Sallie Mae reports that most parents start saving when their kids are three years old. Financial experts say the sooner, the better.
2. Get educated about savings options. Do some research or talk to an expert about what type of savings strategy will work best for you. There are so many options these days, including savings accounts, taxable investment accounts, annuities, U.S. Savings Bonds and 529 accounts.
3. Small savings can add up. Even if you can only put away $100 each month, it will help, especially if you start early.
4. Consider loans, grants and tax credits. These will all help bridge the gap if you can't save enough to cover the entire tuition amount.
5. Don't neglect your retirement savings. While there are many options available to help pay for college, there aren't a lot of options to help fund your post-work life.
Even if the goal of saving enough money to send your kids to college seems overwhelming, experts say proper planning and saving can make it a reality.