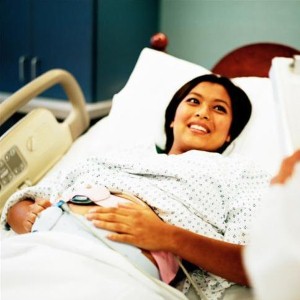 When young people begin to start thinking about having children, the usual clichés often come to mind – tiny shoes, toys scattered about the house, sleepless nights, dirty diapers and bedtime stories. But these images are only the tip of the iceberg when considering the sheer number of ways life can change the moment their first baby arrives. Here are some of the lesser-known realities of parenthood.
Expenses
Depending on the age you decide to have children, you may have recently gotten used to supporting yourself or have been financially independent for some time. Regardless of your situation, having a child is about the most expensive investment you will make during your life. According to the U.S. Department of Agriculture, middle-income parents will spend about $227,000 on food, shelter and other necessities raising a single child from age one to seventeen (2010). These figures don't include other non-essential costs like toys, athletic programs, music lessons, insurance and college tuition, which are sure to pop up down the road.
Marriage
Many couples don't expect the shift in family dynamic that occurs after having a baby. The team chemistry of your marriage may be tested if your wife begins to associate more closely with the baby than you, which can make you feel like a third wheel. This may create a confusing balance, but after a few months, harmony is usually restored.
Mental state
Your mental state will also likely change significantly upon becoming a parent. Aside from worrying about the general well-being of your little one, even seemingly non-threatening situations like a sleepover birthday party can seem like cause for concern when they're older. However, it's important not to overlook the way your emotional state will change for the better – after all, most dads will agree that the rewards of having a child are unparalleled.