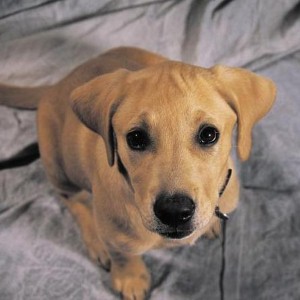 As a father, your children have probably come up to you dozens of times on their hands and knees asking you to consider buying a new puppy for your family. If you feel that your little ones are responsible enough, a dog can become a welcome and enjoyable member of your household. However, beyond the details of caring for such a pet, it's important to remind your children how to behave safely around a potentially dangerous animal.
While many people encounter no difficulties with dogs throughout their lifetime, a report in the March 2009 issue of Otolaryngology – Head and Neck Surgery found that 27 percent of children bitten by dogs were attacked by family pets.
First of all, you should consider discussing how dogs – though domesticated – are animals that will often try to protect themselves when feeling threatened. Because of this, your children should never do anything to their pet that they wouldn't want done to themselves – whether it's being provoked when trying to eat, having hair pulled or being poked in the face.
Furthermore, you may want to instruct your children not to interact with the dog if he or she seems irritable or unhappy, as a simple growl can quickly escalate to a snap or bite given the wrong circumstances. If a situation like this occurs, let your children know that they should ask someone else to calm the dog down.
While these potentially harmful scenarios may be few and far between, even the friendliest of dogs can have a bad day. By being prepared, you can keep your children safe while ensuring that your pet remains a member of your family for years to come.