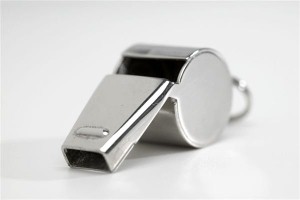 Fathers who grew up playing sports may be able to use their athletic prowess toward enhancing their single parenting skills.
Coaching your child's sports team can create a special bond between the both of you, as well as help them improve their game.
In a recent article appearing in the Daily Sentinel, Brent Harris told the news provider about coaching his high school-aged daughter in golf and how it's elevated her skills.
"She's been exposed to it, but she's still relatively a beginner," Brent said. "I can take her to the course after school or just hit golf balls in our yard."
When asked if her father was a little harder on her as a coach, Ally told the Sentinel her father never made her feel that way. "I put a lot of pressure on myself, but don't really feel any extra pressure from him," Ally said.
Currently, Ally is the champion of her district in Texas and is preparing to compete in the regional tournament for the second straight year with her father right by her side.