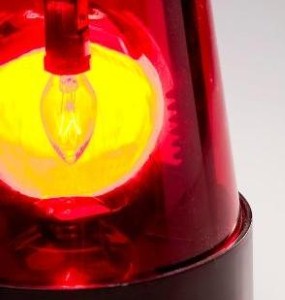 It should come as little surprise that when some children have their backs against the wall – for anything from failing to do homework to staying out too late at night – they don't always respond to parental discipline in the most rational or understanding ways. While some kids might be content to throw a tantrum or scream, "You're being so unfair, Dad!" other, more-troublesome ones might think they have a trump card to play – calling child protective services. If your child ever thinks he or she has the upper hand by threatening to call 911, here are a few tips to diffuse the situation.
Don't overreact
Let's face it – even the brightest children can be prone to overreaction when they don't get their way. You don't want to make the same mistake as them, so keep in mind that you're the parent and act accordingly. It might make you madder than hell to hear your own flesh and blood make idle threats, but playing into his or her hand by getting overly confrontational will only undermine your authority.
Reducto ad absurdum
The Latin term "reducto ad absurdum" implies taking an argument to its seemingly logical but absurd conclusion. If your child is standing ready to dial child protective services, point out where that line of thinking would lead to – you would be gone and he or she would be free to get a job, make the mortgage payments, put food on the table and take care of the family all alone (assuming foster parents don't come into play).
When the police get here…
Of course, you can also remind your child how the police are likely to react to a false phone call about abusive parents. Ask your son or daughter what a group of civil servants known for their patience and understanding in regards to kids who don't like to listen to authority are likely to do once they walk up the front steps. After all, it's not like there are crimes or emergencies that demand their attention elsewhere…