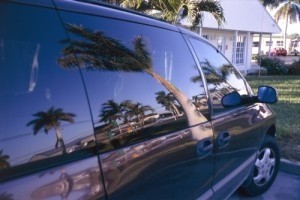 Even before they have their permits, kids are usually clamouring for a car. And, unfortunately, your list of must-have features (air bags and strong safety ratings) might not align with theirs (shiny red paint and a killer sound system).
So, which is the best route? Your son's dream car or a clunker with good gas mileage?
First, it's rarely a good idea to gift a 16-year-old with an expensive vehicle. Because he'll more than likely knock down a few lampposts or cause some serious dents at the demolition derby that is the high school parking lot, getting him anything too fancy may be a waste of money. At the same time, safety is important – a cheap junker may not break the bank, but if your kids aren't safe driving in it, it isn't worth the savings.
"Having a car is not a birthright," Gail Cunningham, spokesperson for the National Foundation for Credit Counseling, tells DailyFinance.com.
Instead of giftwrapping a new Volkswagen or Toyota on your teen's 16th birthday, Cunningham recommends encouraging your child to open a savings account to start saving up pennies from summer jobs to earn a car themselves. Once he reaches a certain amount, you can chip in with the rest to buy something safe, affordable and fuel-efficient.