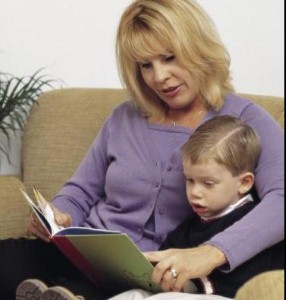 Leaving your kids in the care of a stranger is tough – and it's even tougher when you find out that the sweet girl down the street was actually having her boyfriend over every time you thought she was watching over your children! If you've had a bad babysitter experience – or just want to make sure you never do – here are a few ways to make sure your next caregiver is the right one for your family.
1. Schedule a supervised meeting. The first time you have the new sitter over, pick a time when you or your wife will be home. He or she can watch the kids while you cook, catch up on work or just relax upstairs – it'll give you a chance to see how she interacts with them before you hire her for good.
2. Ask your kids for feedback. Kids are more observant than many sitters realize. When you come home from a night out, inquire your little ones as to how everything went while you were gone. Kids can exaggerate, but if you hear anything that raises a red flag (she had friends over or ignored an important instruction), talk to her immediately.
3. Turn to your friends for references. Not sure where to start looking for reliable help? Call up a friend with kids and ask who they use. If a good friend likes this sitter enough to entrust her with her own kids, surely you can feel a little better about having her over to your own home.
4. Make sure the rules are clear. It may be surprising how many babysitters think some obvious no-nos are okay. Set the boundaries beforehand so they'll know exactly what they're supposed to do.