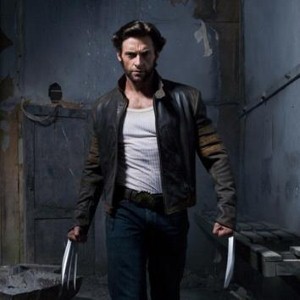 At a recent visit to the Tonight Show with Jay Leno, actor Hugh Jackman revealed that when his son Oscar Maximillian is looking at the crowd, he's looking for attractive women.
The revelation to Leno came as Jackman was explaining how he brought his kids with him during his hand-cementing ceremony at the Grauman's Chinese Theatre in Los Angeles.
"My son is 8 and he's already scoping the crowd for chicks," Jackman said on a recent episode of the Tonight Show with Jay Leno. "That's all that is."
Jackman continued talking about Oscar's exploits and said sometimes his son uses his celebrity as an opening line for the ladies.
"The other day he said 'Dad 2 o'clock, hot chick. Look, they're hot aren't they?'," Jackman said to Leno. "They were about 14 and part of me is going, 'Yeah, good on ya son!' and part of me is like 'Oscar, they're 14. I can't comment on whether they're hot or not!"
Apparently, Oscar then approached the girls, told them his father was Wolverine and brought them over to meet Jackman.
Jackman's new movie, X-Men Origins: Wolverine, opens May 1.