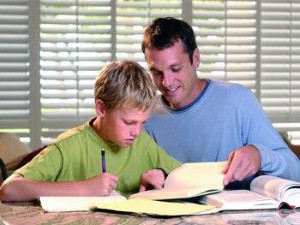 With the fall season already here, many young children and teenagers head back to school, which can add a strain on the budgets of some fathers.
However, here's some parenting advice that will save money and won't negatively affect a child's education: buy used.
Many school curriculums require children to read certain books as an assignment for class. While some families may immediately run out to a retail book store, money-minded fathers may want to try used book stores instead.
This strategy will be most successful if the book is a well-known classic such as Tom Sawyer or The Catcher in the Rye. It's more likely that past students brought these books to the store to sell.
Fathers who love to read, and are hoping to pass along that interest to their children, can also take this opportunity to show their son or daughter that sometimes used book stores hold literary treasures not found in chain establishments.
Finally, at the end of the child's assignment, consider selling the book back to the store, which will add savings. It will also help other like-minded fathers next year.