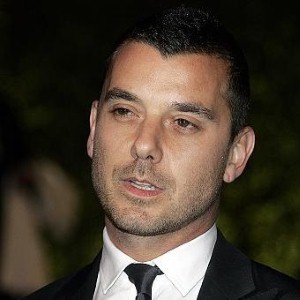 Musician and former Bush frontman Gavin Rossdale is gearing up for some much-need rest and relaxation in his native London with wife Gwen Stefani and sons Kingston and Zuma for the holidays.
Rossdale tells People.com that he's looking forward to attending plenty of children's plays, movies and events to keep the kids distracted while they're overseas.
"We alternate each year. Last year we stayed in the Los Angeles area, but now we're excited about having an old-fashioned, European holiday," he said.
Rossdale recently showcased his tennis skills at the annual Chris Evert/Raymond James Pro-Celebrity Tennis Classic in southern Florida. He and partner Lindsay Davenport wowed fans to beat tennis legend Martina Navratilova. He admitted it's hard being away from his family, though.
"It is magical having two kids instead of one, and I miss them when I am away like this," he said. "Two are twice as ambitious as one. I never know what will happen with these two. Kingston is three and old enough to be developing an attitude, and Zuma at 15 months is learning from his older brother!"
In addition to some recent solo performances in the Chicago area, Rossdale appeared this week on CBS's Criminal Minds as a goth rock star turned murder suspect.