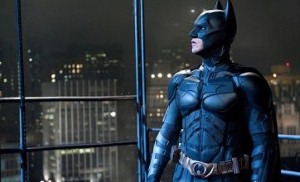 Depending on your child, planning a Halloween costume can be a snap or an ongoing process. While some kids are happy with the old standbys – witches, princesses, ghosts and pirates – others may be looking for something a little trendier. So if you're looking for hip icons and characters your little ones are following these days, here's a guide for decoding what your son or daughter may want to be this Halloween.
Batman
Sure it was rated PG-13, but that didn't stop your kid from talking you into seeing The Dark Knight Rises two or three times this summer. If he or she hasn't been able to stop talking about how awesome the Batwing was, you might want to think about picking up a pint-sized Batman (or Batgirl!) costume to help your child protect the streets of Gotham – or at least your neighborhood.
Miley Cyrus
Hannah Montana was a children's icon played by teen sensation Miley Cyrus, but just because her television show went off the air doesn't mean that little girls everywhere have forgotten about her. Most recently, Cyrus made headlines for displaying her short, bleached-blond new hairdoo all around Tinseltown. If your daughter has been begging you for a similar cut, you might want to think about going the Miley Cyrus costume routes this Halloween.
Glee
Have your kids been singing contemporary pop songs around the house ever since they first started watching Glee? If you've got a budding singer in your home, you might want to consider dressing him or her up as one of the characters from this hit TV show to serenade the neighbors. You could dress your little girl up like Brittany the cheerleader, or go for nerd chic with Artie.