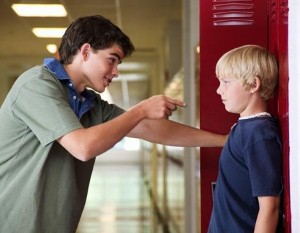 Even the most capable father can find his parenting skills challenged when his child is the victim of bullying.
Low self-esteem, social withdrawal and depression are just three symptoms that could suggest a child is being targeted by bullies at school or in the neighborhood.
In recent years, online harassment – or cyberbullying – has become more common, with cruelty inflicted via email, text messages, instant messaging, online video sharing sites and other similar arenas.
Ross Ellis, founder and CEO of Love Our Children USA, said that moms and dads should not hesitate to seek parenting advice if they suspect their son or daughter is involved in bullying.
"Helping your children cope with either being a bully or being a victim often requires outside assistance, such as from your child's school or the community," he commented.
He added that more education about peer cruelty within schools would help put an end to an era of "sweeping this issue under the rug."
Some 30 percent of American youngsters admit that they are the victims of bullying or are involved in bullying others, according to the National Youth Violence Prevention Center.